Want to be part of Mubita LLC's mission to restore relationships with Homecoming Kingdoms in Africa and honoring our enslaved Ancestors legacy in the U.S.? Click one of the sponsorship buttons below, and join our Africa Homecoming Family.
homecoming & Heritage tourism initiatives
Mubita Air CHARTER FLIGHT INitiative
In August 2019, Eric Anthony Sheppard was blessed to be given the Lozi name
"Mubita"
by
The Litunga (King) His Majesty Lubosi Imwiko II
of the Barotseland Kingdom (Western Province, Zambia) during the inaugural Africa Homecoming Pilgrimage to commemorate the 400 year milestone of the transatlantic slave trade era, under British rule starting in 1619 at Jamestown, Virginia (USA). The name
"Mubita"
means
"one who is passing through and leads others" or "one here to stay."
Mubita
initially met the Litunga during his first visit to the Barotseland Kingdom in June 2017, and he made a promise to the Litunga to bring back others to commemorate the 400 year milestone in 2019. After visiting Barotseland, Mubita found a striking resemblence of the history of slavery in the Kingdom to his research of the Maroon ancestors escaping into the Great Dismal Swamp, seeking freedom from slave owners who held them captive.
The Litunga (King) Mulambwa Santulu
, the 10th King of Barotseland, designated Barotseland as a refuge for enslaved Angolans and others from neighboring enslaved tribes who escaped from the Arab slave traders in the early 1800's. It is because of this similar history that
Mubita
brought together the history of the Barotseland Kingdom and the Maroon ancestors of the Great Dismal Swamp to form
Mubita, LLC
.
Because of
Mubita's
historical research and inspiration from his own ancestor, Moses Grandy and his 1843 slave narrative, he also established a Strategic Tourism Partnership between the Great Dismal Swamp National Wildlife Refuge in Suffolk, Virginia and the Barotse Royal Establishment (BRE) in the Barotseland Kingdom. The strategic tourism partnership will help develop heritage tourism, trade and restore relationships between descendants of American Africans and Africans on the Continent. Barotseland in Western Province, Zambia will be the location for his planned
Homecoming Headquarters at Restoration Center
.
moses grandy: THE ANCESTOR WHO INSPIRED MUBITA
Moses Grandy
was a formerly enslaved ancestor who was born in Camden County, North Carolina around 1786, and ancestor of
Eric "Mubita" Sheppard
. Moses had his life story documented in an 1843 slave narrative entitled,
The Life of Moses Grandy; Late a Slave in the United States of America,
by the British & Foreign Anti-Slavery Society (known today as Anti-Slavery International) in London, England. After paying for his freedom
THREE (3)
times, Moses was finally freed circa 1830, prior to the Nat Turner rebellion insurrection. He eventually purchased the freedom of his wife, son and other Grandy family members with the proceeds from the slave narrative sales and his European speaking tour. In June 2020, Mubita LLC adapted the Moses Grandy slave narrative into an audiobook called
Moses Grandy Legacy Lives
.
The audiobook is a great primary source for anyone who wants to learn more about Moses' freedom story and life being enslaved around the Great Dismal Swamp area of NC and VA. Click
the link to learn more about the storry and how to download it from our website. The narrative is the story of tragedy, triumph, perseverance, family and entrepreneurship, while exposing the complexity of slavery and race relations in America. This is a must read for all Americans and people globally. Historians have said that Moses Grandy's slave narrative is the only known firsthand written account of how enslaved and freed Africans hand dug the 22-mile long historic Dismal Swamp Canal between North Carolina and Virginia, in the Great Dismal Swamp. The Great Dismal Swamp became a refuge for enslaved people (Maroons) escaping the surrounding plantations. In 2003, the Great Dismal Swamp and Canal were designated as an official Underground Railroad (UGRR) site by the U.S. Department of the Interior National Park Service's "Network to Freedom" Program.
MUBITA LLC HERITAGE TOURISM INITIATIVES
WALL OF RETURN
During the Africa Homecoming Pilgrimage in 2019, The Litunga also bestowed to
Mubita
and
Mubita, LLC
. 300 hectares of land for heritage tourism and trade development projects. One of the first planned projects will be to develop the land as a heritage tourism site for the
"Wall of Return"
project. There will be 12 designated memorial Walls, with one of the Walls listing the names of our enslaved ancestors from the Virginia/North Carolina Great Dismal Swamp areas and beyond. This is Mubita LLC's way of returning our ancestors "back home" to their ancestral homeland. Another Wall will list engraved sponsor names for (Option C). You can choose the best option below that fits your budget and help support the Wall of Return project and Restoration Center development:
A.)
Online Sponsor Book
digital name listing on our website: Minimum of $3.00 - $999.00
B.)
Digital Display
name listing inside Resotration Center: $1,000 - $4,999 (includes Option A & B)
C.)
Engraved name
listing on outside sponsor Wall: $5,000 and greater (includes Option A, B & C) To contribute, please use the
HOMECOMING & HERITAGE TOURISM INITIATIVES
button above and become part of this symbolic Homecoming for our Ancestors.
WE CAN HEAL TOGETHER!
MOSES GRANDY AFRICA HOMECOMING ORIENTATION CENTER
To honor Moses Grandy and others who fought for freedom,
Mubita LLC
is developing the
Moses Grandy Africa Homcoming Orientation Center
. The Africa Homecoming Orientation Center will serve as a heritage tourism site to tell the stories of our enslaved African-American ancestors and to formally introduce the Motherland to those who are coming back "home" for the first time. 178 years after the narrative was first published, Moses Grandy still inspires Mubita and others to free their mind, body and spirit by using his legacy to open doors to promised land opportunities in Africa.
MOSES GRANDY PIER AT LAKE DRUMMOND
Mubita LLC is also planning a healing project to honor Moses Grandy at Lake Drummond in Suffolk, VA. Moses describes his experiene living in the Dismal Swamp at Lake Drummon to heal from his wounds he got by laboring on the Dismal Swamp Canal contruction. People from around the world will be able to come and experience the same type of healing to gain restoration and peace.
To help sponsor the Mubita LLC Heritage & Toursim groundbreaking projects, please click on the
HOMECOMING & HERITAGE TOURISM INITIATIVES
button above. You can also watch the commercial video below or download a
flyer
about the Wall of Return for details on this signature project.
NEED MORE INFORMATION? For more information or to inquiry about all Mubita LLC projects and sponsorship opportunities for the Heritage & Tourism projects or Mubita Air Charter initiative, contact Eric Sheppard, President/Founder at
info@Mubita.net
or call (757) 395-0768.
Want to learn more about our Mubita, LLC? Check out these featured news stories and our 2019 Africa Homecoming Pilgrimage video in Zambia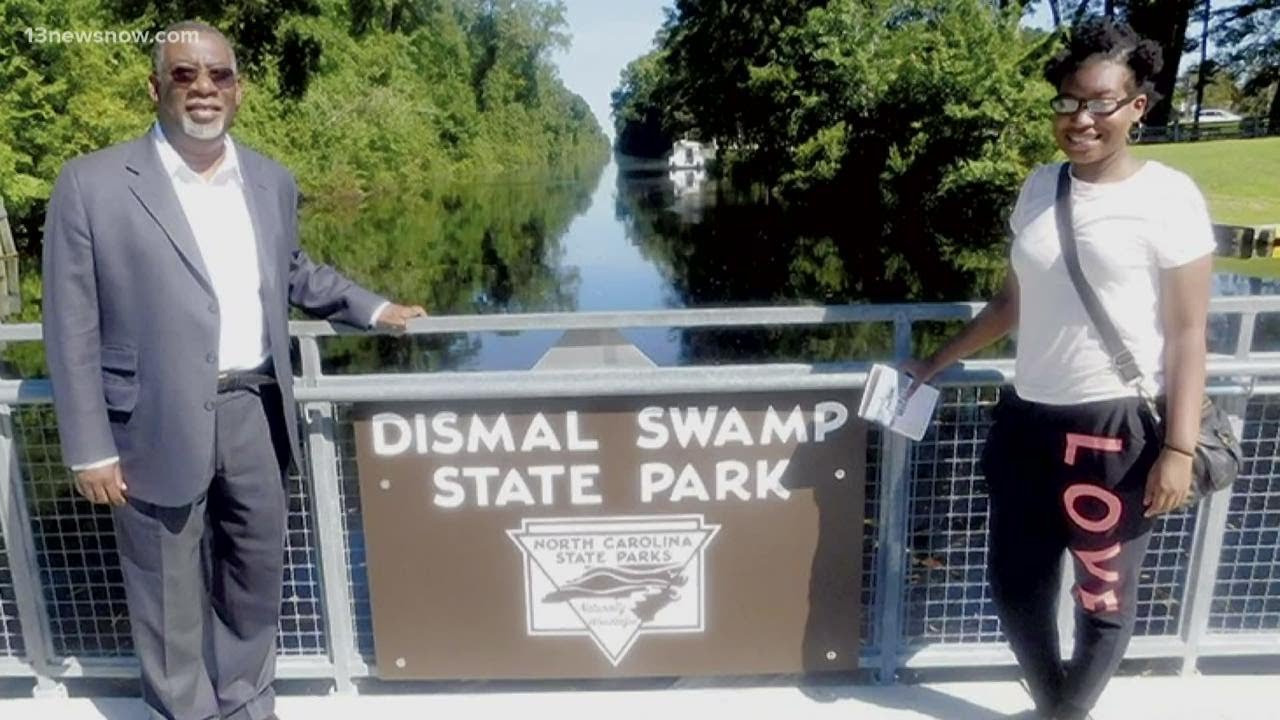 13 New Now Daybreak Marking A Mark: "Keeping Moses Grandy Alive"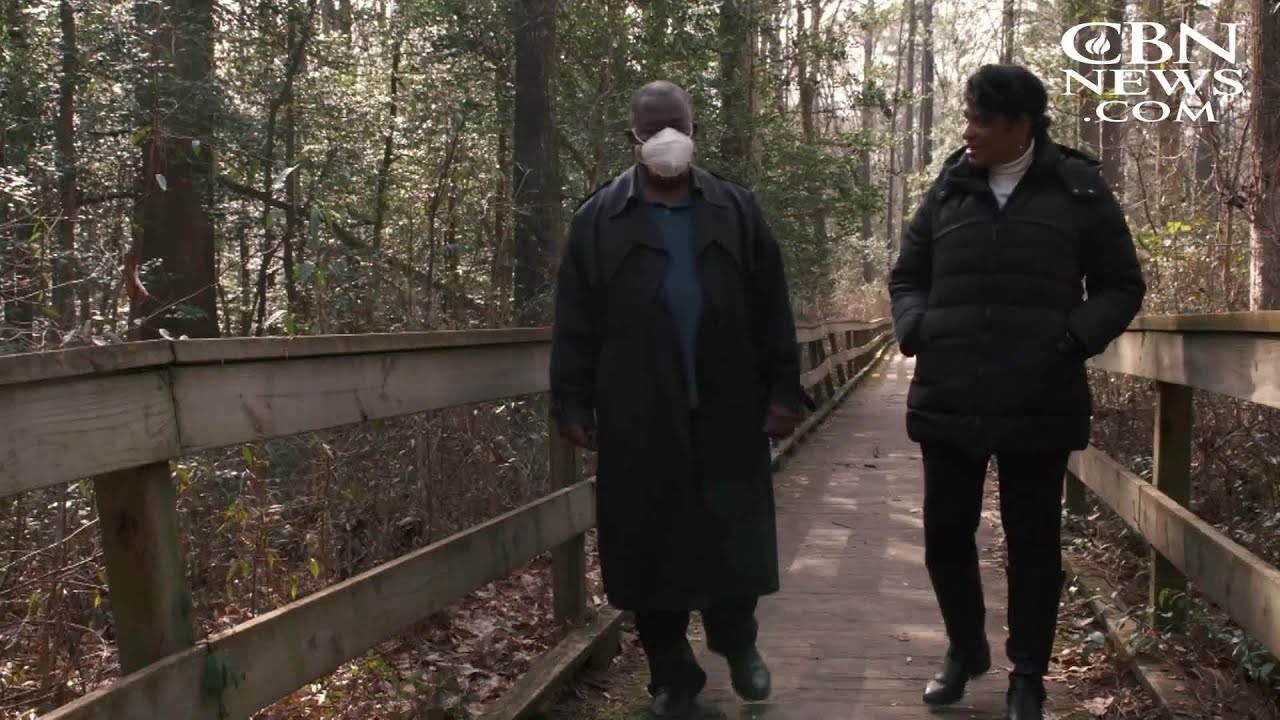 The 700 Club/CBN News: "Living in Swamp Better Than Being Enslaved"
2019 Africa Homecoming Pilgrimage Barotseland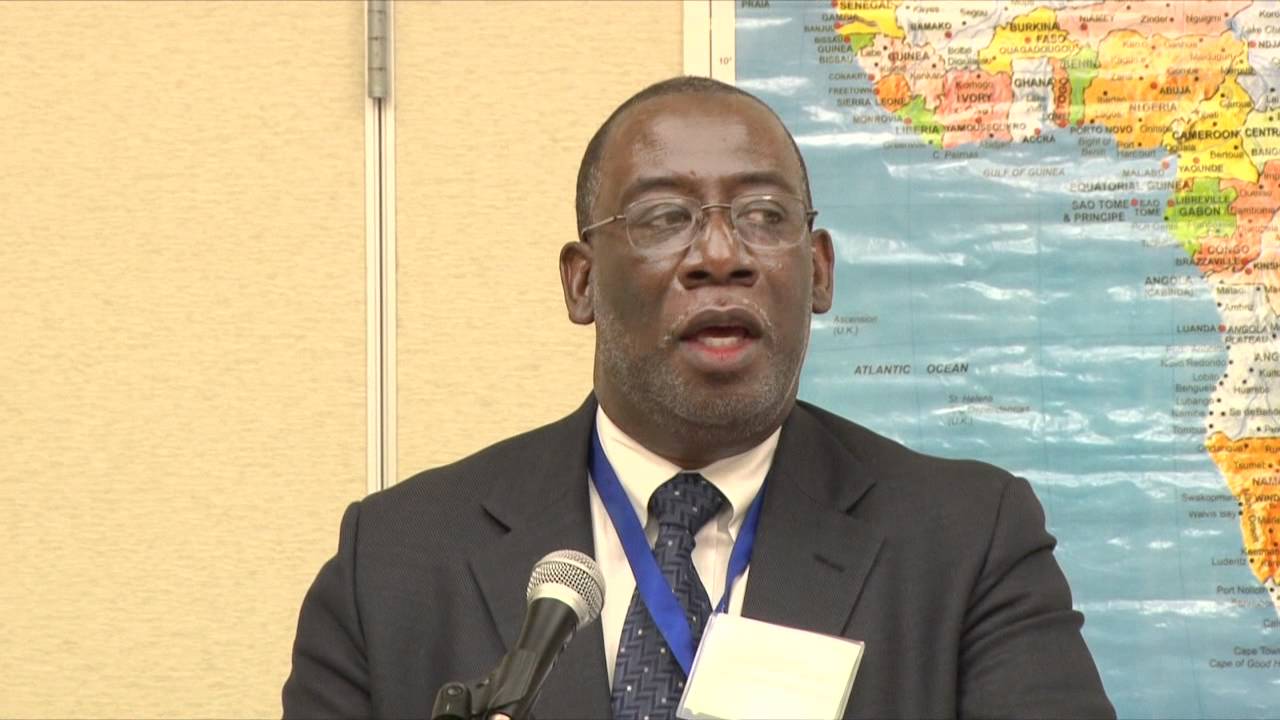 In 2012, Eric Sheppard and his team at Diversity Restoration Solutions, Inc. (DRS), laid out a comprehensive plan at the 2012 Africa Business Conference to reconnect descendants of enslaved African-American ancestors, in the areas of trade and cultural heritage, back to Africa during the 2019 400th Anniversity commemoration of the transatlantic slave trade era under British rule. Watch this video to see how the plans were laid out, although they changed over time, with the vision that is coming to fruition now through Mubita LLC.
GREAT DISMAL SWAMP NATIONAL HERITAGE AREA ACT